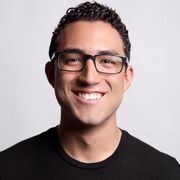 Ricardo Ordieres used to be in our2ndlife, but then he quit to carry on doing his radio job. He uploaded every Saturday on our2ndlife, and when he left he got replaced by Kian Lawley.
You can find his leaving video here.
His twitter account is not verified, yet.
He is now a radio personality at 'KROV FM'.